Get 45% off on selected preheaters with direct heating!
Choose between 750 L or 1000 L material capacity. 
Take advantage of our limited special offer and purchase new BM D-750 and/or BM D-1000 preheaters with a 45% discount! 
Do you need a power station as well? We can offer this to you with a 25% discount when purchasing together with one or more BM D-750 and/or BM D-1000.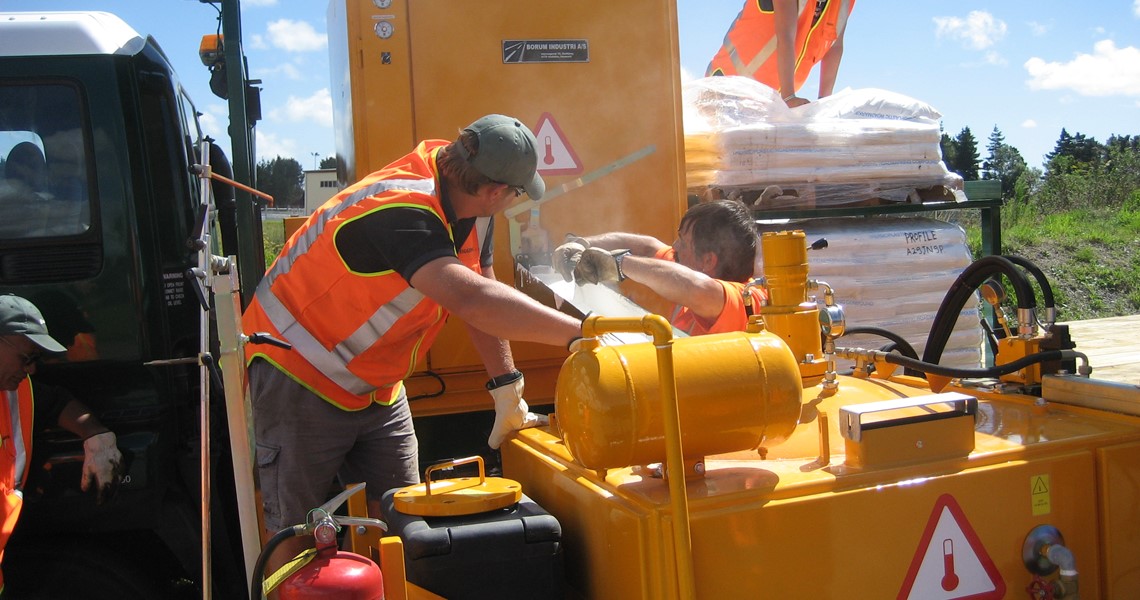 Preheaters with direct heating via burner
The thermoplastic material is heated directly from the burner, which is placed at the bottom of the preheater. Therefore, the heating of the thermoplastic material is done from this one location - the bottom of the preheater. 
The burner is powered by diesel. Diesel has the advantage that it is not considered as dangerous goods when transported on a truck. Furthermore, it is easier to handle and refill diesel in a fuel tank than exchanging the propane tanks for the gas burner.
The preheaters are also supplied with a thermostat for measuring the thermoplastic material temperatures from +50 °C to 270 °C. This includes an integrated display showing the actual thermoplastic temperature

ADVANTAGES OF DIRECT HEATING
Quick heating time due to the burner only needing to heat the steel of the preheater – no thermal oil as an in-between medium
Higher melting capacity due to more effective heating in the preheater, which then heats and melts the thermoplastic
Simple construction – no thermal oil reservoir is built into the construction
Lower cost price due to the more simple construction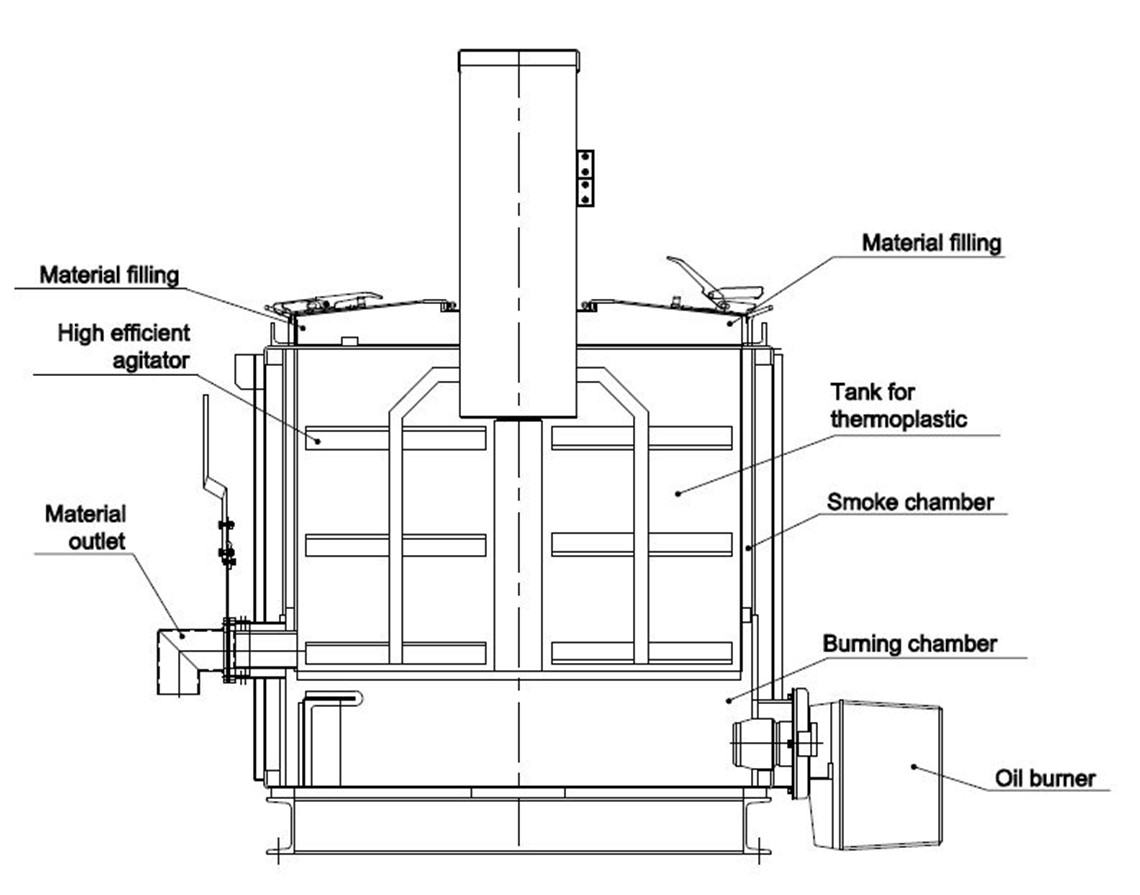 High-speed agitator and mixing arms for efficient mixing
The preheaters are equipped with the high-speed agitator and mixing arms, which ensures the perfect mixing of the thermoplastic. The agitator is capable to turn both clockwise (CW) and counter-clockwise (CCW).
As an option, it is possible to mount an automatic reversing agitator on the preheater with variable speed. With this option, it is possible to rotate the agitator slowly when the solid bags with thermoplastic are filled into the preheater and gradually increase the speed as they melt.
The automatic reversing agitator can be set to run CW e.g. 60 seconds, then a 5-second pause, then again 15 seconds CCW; this will be repeated continuously when the agitator is set on automatic. Such automatic cycle sequences are a major benefit to uniform the thermoplastic when being melted.